Palmerville

Add Palmerville as a friend

Palmerville will be notified and will have to accept this friendship request, to view updates from Palmerville and their ratings you must follow them.

Remove Palmerville as a friend



Lists
Recent reviews

Posted : 12 years, 4 months ago on 9 January 2006 05:54 (A review of
A Supposedly Fun Thing I'll Never Do Again
)
Hilarious. DFW is like that little voice in your head that whispers inside jokes to you that you snort inappropriately at. The chapter detailing his adventures covering the state fair made me spit coffee on more than one occasion.

0 comments,
Reply to this entry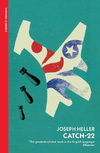 Posted : 12 years, 4 months ago on 9 January 2006 05:49 (A review of
Catch-22 (Vintage Classics)
)
Profound, funny, important. These are the exact opposite of the descriptors I'd use to describe this book. Repetition, I get it, it's what makes humor humorous. C22 is very repetitive but rarely funny. I found this book incredibly boring and a chore to labor though.

0 comments,
Reply to this entry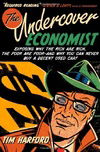 Posted : 12 years, 5 months ago on 21 December 2005 09:05 (A review of
The Undercover Economist: Exposing Why the Rich Are Rich, the Poor Are Poor--and Why You Can Never Buy a Decent Used Car!
)
Good book for someone like me with little exposure to economics. Especially enjoyed the last 2 sections on free trade (globalization) and China.

0 comments,
Reply to this entry
Books
Comments